A typical shoot

A 2-day shoot is my usual for models travelling up from England. It allows us to chat about ideas and take time over the actual shooting. I shoot the domestic nudes at home, so it lets you settle in and feel comfortable in the place.

If it's a weekend, for instance, you'd travel up on the Friday, and we'd shoot Saturday and Sunday, aiming to finish shooting by about 4.30 on the Sunday. Then we can have a look through some of the digital images together before you travel back on the Sunday evening (or stay over and travel back the next day if you prefer).

I shoot the domestic nude work mostly by natural light, and the rooms I use get the best light in the mornings; in the afternoons we generally shoot in a studio space I have in the town. If we're shooting any outdoor work, the weather has a say. I shoot two sessions in a day - about six hours of work.

We can go for a shorter booking, and for people who are within easy reach of Montrose, that may make more sense, but I'm still going to ask that we allow plenty of time so that the pace can be relaxed.


What to bring?

I have a set of advice notes here that will give you guidelines on clothes etc. to bring with you. It's a ..rtf file (rich text format) that can be read by virtually every word processor under the sun.







Where's Montrose?

It's on the east coast of Scotland, about halfway between Dundee and Aberdeen.

Montrose is on the main east coast rail line from Kings Cross up to Aberdeen, so if you can pick up a train at, say, Peterborough, York or Newcastle, then that's probably your best option.

The nearest airport is Aberdeen. It's an hour or so's drive away from us and we can usually pick you up from the flight and drop you off for your return, although that depends on arrival times and so on, so check first. There are decent flight deals to be had from Heathrow or Luton, and they will typically be cheaper than the train, as well as less tiring. There are flights from a number of smaller airports around the UK; prices vary immensely.

If you're driving up from England, come up the M6 rather than the A1.

If you're making a break of it, there's plenty of wildlife and historical stuff in the area. .

Here's a link to information about the Visitor Centre for Montrose Basin .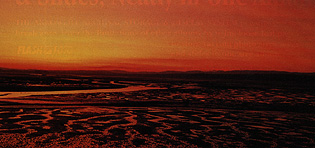 And a site about Montrose ...







BTW ... You're in the heartland of the ancient Pictish kingdom: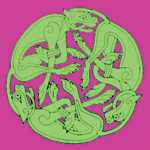 Which, naturally, has its own visitor centre ...

The Picts were one of the Celtic peoples; Celtic culture once stretched across the whole of Europe and it's left many a wonderful mark behind, bit it's nae deid yet. Anyway, if you fancy a read, I've a translation of an ancient Celtic poem elsewhere on the site, about the death of Fraoch.